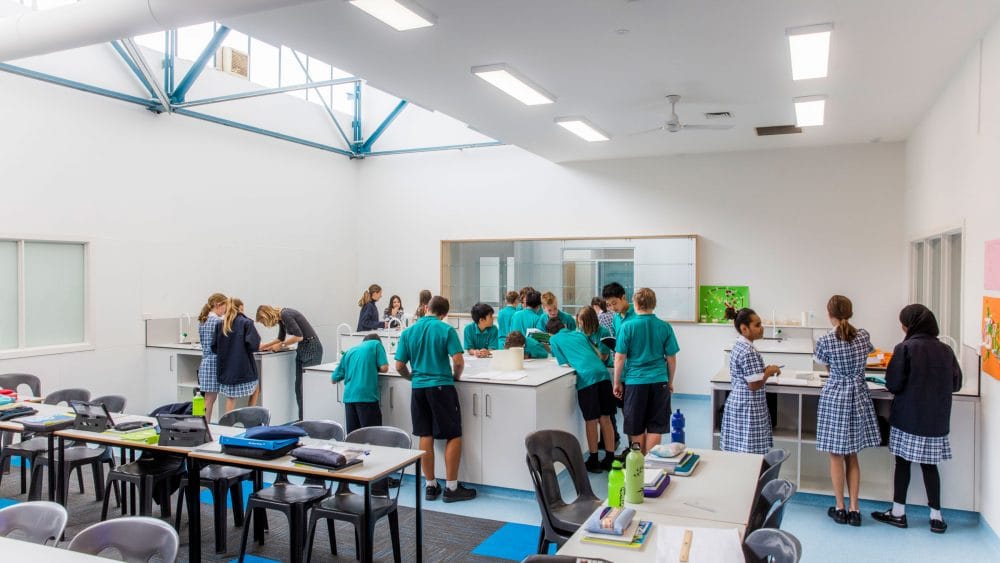 School Tours are held for parents, carers and children who are considering Year 7 enrolment. 
All 2023 scheduled school tours are fully booked.
The school tour schedule is closely aligned with the Grade 6 to Year 7 Transition Timeline for students entering Year 7 at the start of the following school year. This timeline process has concluded for 2023 and so tours will not resume until the start of 2024. These will be advertised on the school website in February.
Extensive transition information can be found on this site under the Enrolment tab, and information around learning pathways, including curriculum, devices & technology is described on this site under the Learning tab.
To experience some of what our school has to offer, prospective students and families are very welcome attend public school events during the school year. These include the school's Senior Production (July), Twilight Market (October), Junior Production (November), Art & Design Exhibition (November) and Film Festival (November). These events not only showcase the teaching and learning pathways that BSC offers but also allow families to experience BSC's vibrant community and to witness the values that BSC champions.
These events are included on the website Events calendar and will provide opportunity to speak to community members including staff, students, parents and carers who can share their experiences with you.
Additionally,  the school's Instagram feed can provide a more informal insight into daily life at BSC.