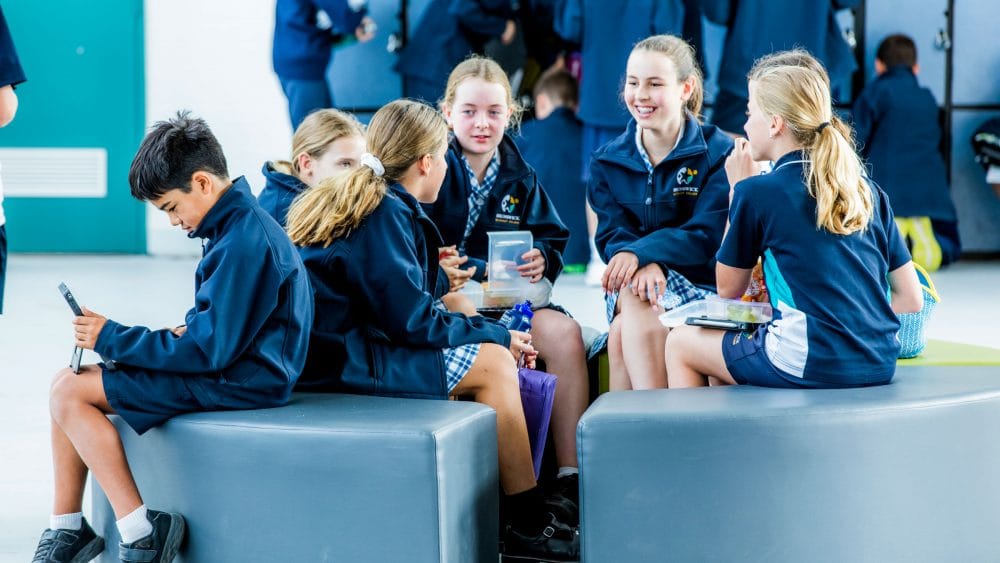 ​The Peer Support Program provides induction and support for Year 7 students in making the transition from primary to secondary school.
Led by the Peer Support Representatives, a team of approximately twenty  Peer Support Leaders work with Year 7 students to support and assist them through their first year at Brunswick Secondary College. The Peer Support Leaders welcome students on Orientation Day and support them in practical matters (such as finding their way  around or learning to use their combination locks) so that the first days of the new school year are less daunting.
After the new school year commences, the Peer Support Leaders periodically visit the Year 7 students in their classrooms; they maintain contact with them throughout the year, and  serve as a 'go to' person for any questions, concerns or ideas Year 7 students may wish to share with them. The Leaders also actively participate in the New Families Welcome Evening (held in February), hosting games and activities for those students and their families in attendance, as well as supporting the SRC with school-wide events such as NAIDOC week, Harmony Day or IDAHOBIT activities and celebrations.
The Peer Support Program is supported by the Student Wellbeing Coordinator and is a popular and dynamic opportunity offered via Cocurricular Program.